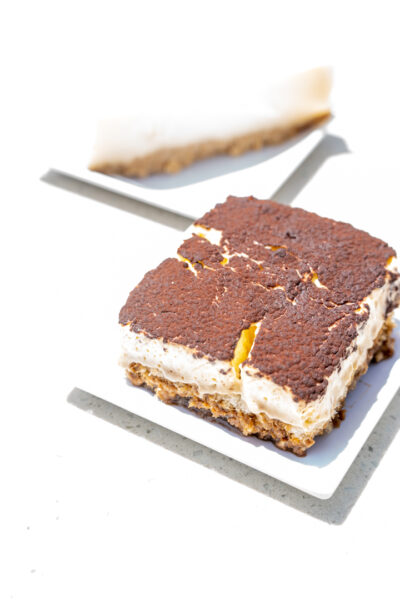 Looking to satisfy your sweet tooth after a satisfying pizza meal? Look no further, because at Gaslamp Pizza, we have two exquisite dessert offerings that will leave you craving for more. Our Cheesecake and Tiramisu are the perfect sweet endings to your pizza adventure.
Cheesecake Delight
If you adore creamy and rich desserts, our Cheesecake is sure to hit the sweet spot. Made with love and finesse, here's what you can expect:
Decadent Creaminess: Our Cheesecake is incredibly creamy, ensuring a melt-in-your-mouth experience.
Variety of Flavors: We offer a variety of flavors to cater to your preferences. From classic New York-style to fruit-infused variations, there's a slice for everyone.
Perfect Balance: Our Cheesecake strikes the perfect balance between sweetness and that delightful tang, making it a delightful treat.
Tiramisu Temptation
For those who prefer their desserts with a hint of coffee and a touch of elegance, our Tiramisu is a must-try:
Coffee-Infused Layers: Our Tiramisu features delicate layers of coffee-soaked ladyfingers and velvety mascarpone cream, creating a harmonious blend of flavors.
Light and Luscious: Tiramisu is renowned for its lightness, making it an ideal choice after a hearty pizza meal.
Italian Tradition: At Gaslamp Pizza, we stay true to the Italian tradition, ensuring an authentic Tiramisu experience.
Satisfy Your Sweet Cravings
Whether you're a cheesecake enthusiast or a Tiramisu lover, Gaslamp Pizza's dessert offerings are designed to cater to all tastes. Our desserts are not just desserts; they are sweet symphonies that conclude your pizza adventure on a high note.
Order Gaslamp Pizza today and experience the magic of our Cheesecake and Tiramisu. Savor the flavors, enjoy the moment, and leave with a smile. Dessert dreams come true at Gaslamp Pizza!