Gaslamp Pizza: Your Late-Night Slice of Heaven in Downtown San Diego!
Calling all pizza enthusiasts! Gaslamp Pizza, situated at 505 5th Avenue, has long been a beacon of deliciousness in downtown San Diego. Specializing in authentic New York-style pizza that has earned quite a reputation, this beloved establishment invites you to savor the night with its delectable offerings.
Are you craving a slice long after the sun has set? Look no further. Gaslamp Pizza caters to night owls, keeping its doors open until the early hours of 3 AM. Whether you are unwinding from a late-night adventure or are simply yearning for a flavorful bite, Gaslamp Pizza has your cravings covered.
Pizza Perfection at Gaslamp Pizza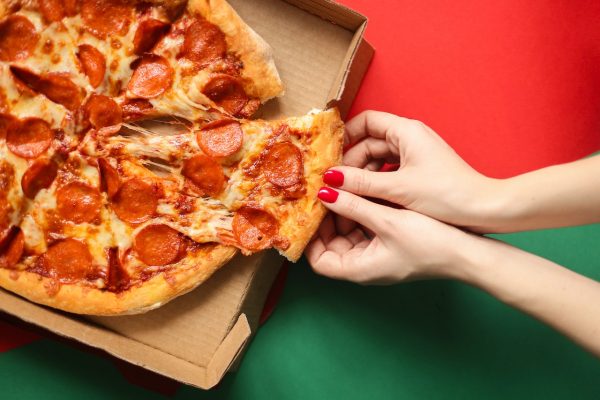 Prepare your taste buds for a symphony of flavors! Gaslamp Pizza offers a genuine New York-style experience, with hand-tossed, thin crusts that are both crispy and foldable, much like the iconic slices found in the bustling streets of Manhattan.
The menu at Gaslamp Pizza is a testament to pizza artistry, offering an array of topping combinations to suit every palate. Whether you lean toward classic pepperoni, savor the delights of veggies, or embrace bold flavor adventures, you will find your ideal pie here. And for those who enjoy variety, Buy a whole pie or by the slice, allowing you to mix and match to your heart's content.
Perfect Central Location
Conveniently situated in the heart downtown San Diego, Gaslamp Pizza is the ideal pit stop during your late-night escapades. It is not just a pizza place; it is a destination in itself. Within perfect walking distance to everything the Gaslamp Quarter has to offer, you can easily explore the neighborhood's bars, restaurants, and shops before or after indulging in your pizza cravings.
Full Bar at Gaslamp Pizza
But that is not all! Gaslamp Pizza goes beyond just satisfying your late-night snack needs; it is an experience. With a full bar offering a wide range of beverages, including liquor, beer, and wine, you can pair your pizza with your drink of choice. Whether you prefer a craft beer, a fine wine, or a custom cocktail, Gaslamp Pizza has you covered.
Do not miss out on the pizza paradise that is Gaslamp Pizza, a local gem that has been serving up late-night pizza goodness for some time now. Come to 505 5th Avenue and experience the magic of Gaslamp Pizza for yourself. Your taste buds will thank you, and your late-night adventures have just gotten a whole lot more flavorful!
Join us at Gaslamp Pizza tonight! Experience late-night pizza perfection and vibrant downtown vibes. Satisfy your cravings.
Visit us at 505 5th Avenue now!
Order Ahead –  (619) 255-1839