Best Pizza in Downtown: Indulge in Authentic Pizza Delights at Gaslamp Pizza
Gaslamp Pizza, located in the heart of downtown San Diego, is renowned as the go-to destination for pizza enthusiasts. For over 12 years, our family-owned and operated restaurant has been serving up the best pizza in town, satisfying taste buds with every bite. With a commitment to quality ingredients and exceptional flavors, we take pride in offering an authentic pizza experience that will leave you craving for more.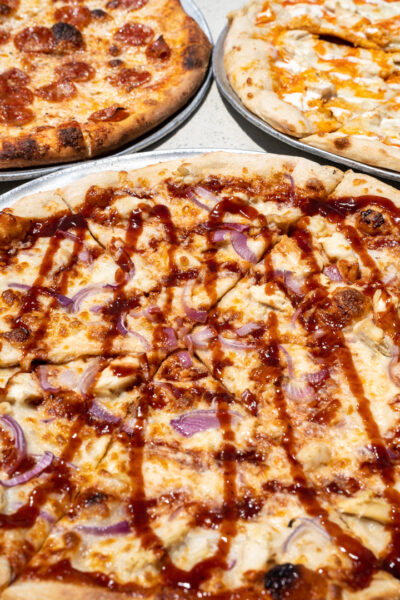 Why Choose Gaslamp Pizza for the Best Pizza in Downtown?
Authentic and Fresh Pizzas:
Our pizzas are crafted with passion and expertise, guaranteeing an authentic and mouthwatering experience.
Each pizza is made with the freshest ingredients, ensuring the highest quality and exceptional flavors.
From classic favorites to unique creations, our menu offers a wide selection to cater to every pizza lover's preference.
Diverse Menu Options:
Beyond our signature pizzas, our menu boasts a variety of options to satisfy every craving.
Indulge in our crispy and flavorful chicken wings, perfect as an appetizer or a side dish.
Enjoy the tantalizing kick of our jalapeno poppers, the perfect blend of spice and cheese.
Treat yourself to our golden and delicious French fries or savory chicken strips.
Delight in the warm and satisfying breadsticks, salads bursting with freshness, and hearty sandwiches.
Family-Owned and Operated:
Gaslamp Pizza is more than just a restaurant; it's a family legacy.
Our commitment to family values extends to our employees, who provide friendly and welcoming service.
We believe in creating a warm and inviting atmosphere where you can enjoy great food with loved ones.
Experience the Best Pizza in Downtown at Gaslamp Pizza
When you visit Gaslamp Pizza, you're in for a memorable dining experience. Our friendly staff and cozy ambiance create the perfect setting for enjoying delicious pizza with family and friends. Whether you choose to dine-in, take-out, or opt for our convenient delivery service, we guarantee satisfaction in every slice.
Visit us today at our downtown location and discover why Gaslamp Pizza has earned its reputation as the best pizza joint in town. Indulge in authentic pizza delights that will tantalize your taste buds and keep you coming back for more.
Order online for a convenient pizza experience or visit us in person at 505 Fifth Ave, San Diego, CA 92101, and treat yourself to the best pizza in downtown.